Zeitgenössische Musikwissenschaft
Book Series
There is 1 volume in this series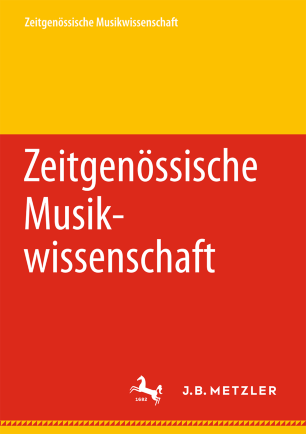 About this series
Die zeitgenössische Musikwissenschaft hat in den letzten Jahren einen immensen Innovationsschub erfahren. Sie widmet sich der ganzen Bandbreite von Themen und Methoden und überwindet die Grenzen zwischen (sogenannter) Kunstmusik und populärer Musik oder zwischen den althergebrachten Teilbereichen der Historischen- und Systematischen Musikwissenschaft sowie der Ethnomusikologie. Dies eröffnet neue intra-, inter- und transdisziplinäre Perspektiven in konstruktivem Austausch mit Cultural- und Gender Studies, Empirical Musicology oder Digital Humanities. Die Reihe Zeitgenössische Musikwissenschaft löst namentlich die Reihe Systematische Musikwissenschaft ab und macht sich weiterhin zur Aufgabe, durch Veröffentlichung von Überblickswerken, Monographien und Diskussionsbänden innovative musikwissenschaftliche Ansätze zu präsentieren.
Herausgegeben von Jan Hemming
Kassel, Deutschland
Contemporary musicology has undergone enormous innovations in recent years. It now addresses a complete range of topics and methods and crosses the borders between (so-called) art music and popular music or between the traditional realms of historical, systematic and ethnomusicology. This opens up new intra-, inter- and transdisciplinary perspectives in close exchange with Cultural and Gender Studies, Empirical Musicology or Digital Humanities. The series Contemporary Musicology follows up the series Systematic Musicology and continues presenting innovative musicological approaches by publishing textbooks, monographs and discussion volumes.
Edited by Jan Hemming
Kassel, Germany