Palgrave Studies in Leadership and Followership
Book Series
There are 5 volumes in this series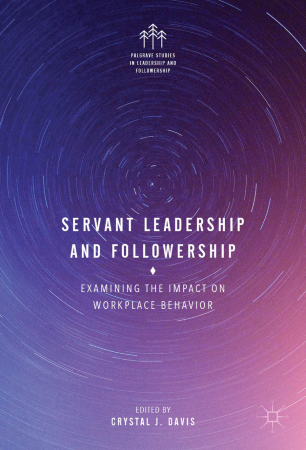 About this series
Leadership has traditionally been defined as a process whereby an individual exerts influence over a group of individuals to achieve a common goal. While earlier theories placed the leader at the center of the model, only recently has the other actor in the picture, the 'follower,' become a focus for significant research and exploration. Within this context, however, the follower is still largely seen as a recipient of the leader's influence and power, who is subservient and passive, rather than as an organizational agent in his own right.
Palgrave Studies in Leadership and Followership aims to bring the follower-centric leadership approach to the fore. It is based on the premise that followers are largely proactive sense-makers who react in different ways to leadership and to change management. Adding value to leadership theory as well as organizational behavior literature, this series situates leadership in the eye of the beholder, exploring how followers m
ake sense of leaders and leadership, and what impact this has on their own identity, work relationships, the leader and the firm.
Series Editorial Board: Stacy Blake-Beard (Simmons School of Management, USA), Juana Bordas (Mestiza Leadership International, USA), Jerry Biberman (University of Scranton, USA), Michelle Bligh (Claremont Graduate University, USA), William (Bill) Gardner (Texas Tech University, USA), Richard Harris (California State University, USA), Marc Hurwitz (University of Waterloo, Canada), Shaista E. Khilji (ITBA, Argentina), Dušan Lesjak (International School for Social and Business Studies, Slovenia), Oswald A. J. Mascarenhas (XLRI – Xavier School of Management, India), Jeff Miller (Greenleaf Center for Servant Leadership, USA), Eddy Ng (Dalhousie University, Canada), Peter Pruzan (Copenhagen Business School,
Denmark),
Birgit Schyns
(Durham University, UK).