Palgrave Studies in Educational Futures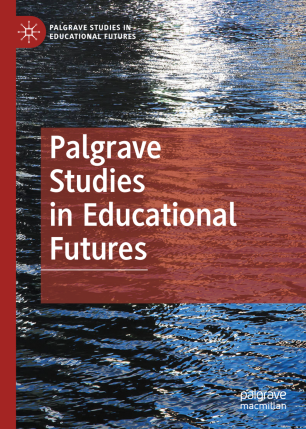 About this series
The series Educational Futures would be a call on all aspects of education, not only specific subject specialist, but policy makers, religious education leaders, curriculum theorists, and those involved in shaping the educational imagination through its foundations and both psychoanalytical and psychological investments with youth to address this extraordinary precarity and anxiety that is continually rising as things do not get better but worsen. A global de-territorialization is taking place, and new voices and visions need to be seen and heard. The series would address the following questions and concerns. The three key signifiers of the book series title address this state of risk and emergency:
The Anthropocene: The 'human world,' the world-for-us is drifting toward a global situation where human extinction is not out of the question due to economic industrialization and overdevelopment, as well as the exponential growth of global population. How to we address this ecologically and educationally to still make a difference?


Ecology: What might be ways of re-thinking our relationships with the non-human forms of existence and in-human forms of artificial intelligence that have emerged? Are there possibilities to rework the ecological imagination educationally from its over-romanticized view of Nature, as many have argued: Nature and culture are no longer tenable separate signifiers. Can teachers and professors address the ideas that surround differentiated subjectivity where agency is no long attributed to the 'human' alone?


Aesthetic Imaginaries: What are the creative responses that can fabulate aesthetic imaginaries that are viable in specific contexts where the emergent ideas, which are able to gather heterogeneous elements together to present projects that address the two former descriptors: the Anthropocene and the every changing modulating ecologies. Can educators drawn on these aesthetic imaginaries to offer exploratory hope for what is a changing globe that is in constant crisis?
The series Educational Futures: Anthropocene, Ecology, and Aesthetic Imaginaries attempts to secure manuscripts that are aware of the precarity that reverberates throughout all life, and attempts to explore and experiment to develop an educational imagination which, at the very least, makes conscious what is a dire situation.