New Directions in the Philosophy of Science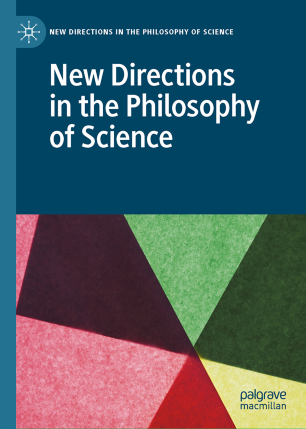 About this series
These are exciting times for scholars researching the philosophy of science. There are new insights into the role of mathematics in science to consider; illuminating comparisons with the philosophy of art to explore; and new links with the history of science to examine. The entire relationship between metaphysics and the philosophy of science is being re-examined and reconfigured.
Since its launch in 2012, Palgrave's New Directions in the Philosophy of Science series has, under the energetic editorship of Steven French, explored all these dimensions. Topics covered by books in the series during its first eight years have included interdisciplinary science, the metaphysics of properties, chaos theory, the social epistemology of research groups, scientific composition, quantum theory, the nature of biological species, naturalism in philosophy, epidemiology, stem cell biology, scientific models, natural kinds, and scientific realism.
Now entering a new period of growth under the enthusiastic guidance of a new Editor, Professor Lydia Patton, this highly regarded series continues to offer the ideal home for philosophical work by both early career researchers and senior scholars on the nature of science which incorporates novel directions and fresh perspectives.
The members of the editorial board of this series are: Holly Andersen, Philosophy, Simon Fraser University (Canada) Otavio Bueno, Philosophy, University of Miami (USA) Anjan Chakravartty, University of Notre Dame (USA) Steven French, Philosophy, University of Leeds (UK) series editor Roman Frigg, Philosophy, LSE (UK) James Ladyman, Philosophy, University of Bristol (UK) Michela Massimi, Science and Technology Studies, UCL (UK) Sandra Mitchell, History and Philosophy of Science,University of Pittsburgh (USA) Stathis Psillos, Philosophy and History of Science, University of Athens (Greece)
For further information or to submit a proposal for consideration, please contact Brendan George on brendan.george@palgrave.com