Palgrave Advances in Language and Linguistics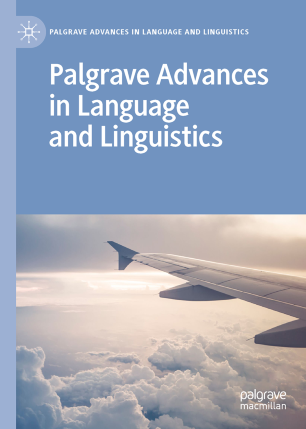 About this series
The Advances in Language and Linguistics Series was founded by Professor Christopher N. Candlin, and continues his legacy by providing a home for research at the cutting edge of the discipline. It is part of an overall publishing program by Palgrave Macmillan aimed at producing collections of original, commissioned chapters under the invited editorship of distinguished scholars.
The books in the Series are not intended as an overall guide to the topic or to provide an exhaustive coverage of its various sub-fields. Rather, they are carefully planned to offer the informed readership a conspectus of perspectives on key themes, authored by major scholars whose work is at the boundaries of current research. What we plan the Series will do, then, is to focus on salience and influence, move fields forward, and help to chart future research development.
The Series is designed for postgraduate and research students, including advanced level undergraduates seeking to pursue research work in Linguistics, or careers engaged with language and communication study more generally, as well as for more experienced researchers and tutors seeking an awareness of what is current and in prospect in adjacent research fields to their own.
Editors of books in the Series have been particularly asked to put their own distinctive stamp on their collection, to give it a personal dimension, and to map the territory, as it were, seen through the eyes of their own research experience.