© 2013
The European Union's Mediterranean Policy: Model or Muddle?
A New Institutionalist Perspective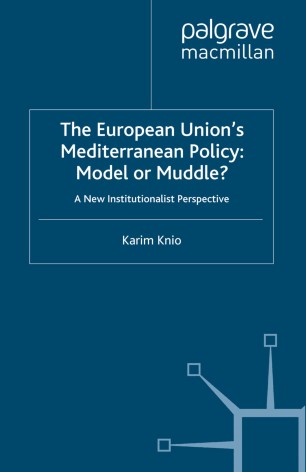 About this book
Introduction
By analysing case studies through the lens of new constructivist Institutionalist perspective, this book sheds new light on the failure of EU policies in the Mediterranean. It suggests that these failures are the result of problems at the very heart of EU policy-making which clearly privilege economic concerns over social concerns.
Keywords
EU policy-making
Europe
European Union
European Union (EU)
Institution
Policy
Bibliographic information