© 2012
The Social and Gender Politics of Confucian Nationalism
Women and the Japanese Nation-State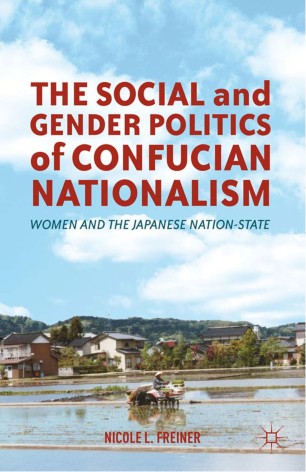 About this book
Introduction
Freiner defines a new understanding of nationalism, with a focus on the ways in which the Japanese state has utilized Confucian philosophy to create a Japanese national identity and on the impact of this on women. She examines the key policy areas of education and social security alongside the roles that women have played in these initiatives.
Keywords
gender
identity
national identity
nationalism
Policy
social security
women
Bibliographic information
Reviews
"Freiner's accessible study builds on and enhances our understanding of state-society relations in East Asia. She challenges the dominant Western approaches to political participation that emphasize autonomous individuals and in doing so makes a cogent argument for the continued relevance of traditional Confucian values in understanding Japanese politics. Freiner joins those scholars who emphasize the role of women in the context of family and home to illustrate the reciprocal relationships between citizens and government in Japan. By surveying the areas of education, social security, and gender policies, Freiner builds her argument that patriarchal states may provide space for women's political voices and activities in non-Western, neo-Confucian political contexts."
Sue Ellen Charlton, emeritus professor of Political Science, Colorado State University
"In this very timely volume Nicole L. Freiner shows clearly how a family-centered Confucian orientation in Japan challenges many common assumptions made in political thinking, especially those assumptions that link the participation of women in politics to critiques of gender roles and that see democracy as requiring liberal values of individualism. The book is important reading for all thoughtful people concerned with the meaning of freedom, equality, democracy and the role of the family and the nation-state in the twenty-first century."
Henry Rosemont, Jr., visiting professor of Religious Studies, Brown University
"In this well-researched and interesting account, Nicole L. Freiner reflects on the role of nationalism in Japanese society. This is an important contribution to political science literature, and it is clear that this is a subject the author cares deeply about." David Mathews, president, Kettering Foundation