© 2009
Cuban Medical Internationalism
Origins, Evolution, and Goals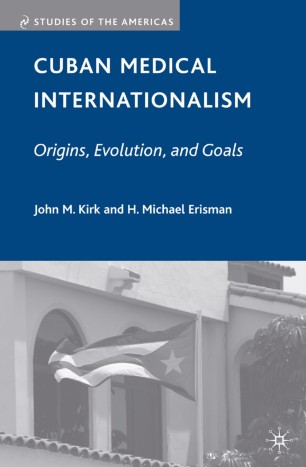 About this book
Introduction
While public health is important for revolutionary Cuba, providing medical services to the developing world is also a priority: 38,000 medical staff are engaged abroad; the largest medical school in the world (ELAM) has an enrollment of over 8,000 students from the Third World; and since 2004 over 1.3 million in Latin America and the Caribbean have had their eyesight restored. How has this small nation of 11.3 million people managed to save more lives in the developing world than all of the G-8 countries together? And what are its motives? This book, the result of four years of research in Cuba, provides an updated analysis of this extraordinary record.
Keywords
cold war
nationalism
Third World
Bibliographic information
Reviews
"This is an important and much-needed book.Cuba, a small island of 11 million souls, has some 36,000 medical personnel providing assistance to other countries, many of themtoo poor to pay for the service. It also has the largest medical school in the world with an enrollment of over 8,000 students from Third World countries. Their only commitment when they graduate is that they return to their home countries and provide medical services to those who can least afford it. In sum, Cuba is credited with saving more lives in the developing countries than all the G-8 countries together. How has it done this? Erisman and Kirk begin to tell us how." - Wayne S. Smith, Senior Fellow and Director of the Cuba Program at the Center for International Policy in Washington, D.C.
"John Kirk and Michael Erisman have produced a path-breaking study that has no equal in elaborating the extent and significance of Cuba s international medical programs. These are a key aspect of Cuba s foreign policy, as the authors deftly demonstrate by relating medical internationalism to Cuba's political goals and relations with the Third World." - Philip Brenner, Professor of International Relations, American University; co-author of Sad and Luminous Days: Cuba's Struggle with the Superpowers after the Missile Crisis.