© 2010
The Tabloid Terrorist
The Predicative Construction of New Terrorism in the Media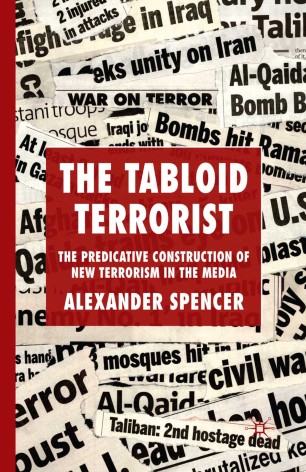 About this book
Introduction
This book introduces a constructivist approach to the study of terrorism and shows how language in the media affects our perceptions of 'terrorists' and how particular constructions of 'terrorist' automatically make certain counter-terrorism policies possible, logical and seemingly appropriate.
Keywords
Bibliographic information
Reviews
'Alexander Spencer successfully establishes constructivist terrorism research as nothing less than an alternative to traditional and critical terrorism studies.' - Professor Christopher Daase, Chair for International Organisations, Goethe University Frankfurt, Germany
'This commendable book provides useful insights into how terrorism is developing in the popular imagination' - Michael Higgins in West European Politics
'The book provides interesting inroads, especially in demarcating the difference between critical but still materialist terrorism researchers and constructivist yet critical proponents of the field'
- Alexander Brand in Political Studies Review Vol 10, Issue 1, 2012.