© 2011
Mohamed Fekini and the Fight to Free Libya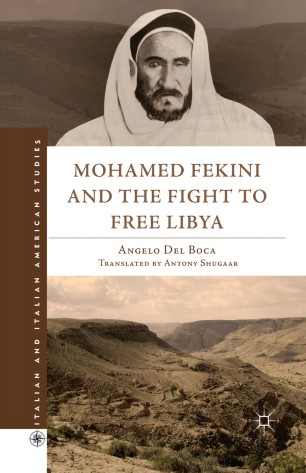 About this book
Introduction
This book provides a significant history of Italy's brutal occupation of Libya. Using the lens of the life of the iconic resistance fighter Mohamed Fekini, it tells the story of Libya under Ottoman and Italian rule from the point of view of the colonized.
Keywords
exile
history
Libya
peace
Bibliographic information
Reviews
'Based extensively on Fekini's unpublished memoirs and letters, the book covers the two decades between the initial Italian landing at Tripoli in 1911 to Fekini's escape to exile in Tunisa in 1930 and death there in 1950. Recommended.' CHOICE
'Through the life of Mohamed Fekini, the distinguished scholar Angelo Del Boca tells the story of twentieth century Libya's trials under Ottoman and then Italian occupiers. We see the continuities of Italian colonial rule from liberalism to Fascism, but also the regime's own policies of mass violence that foreshadowed its strategies of mass repression during World War Two. Based on the diaries and letters of Mohamed Fekini, the book provides a corrective to histories of Italian colonialism told from the Western point of view. Mohamed Fekini and the Fight to Free Libya combines masterful historical reconstruction with the story of an individual life in a most skillful manner.' Ruth Ben-Ghiat, Professor, Departments of Italian Studies and History, New York University
"Read today, Del Boca's work forms the perfect intellectual backdrop to the 2011 Libyan uprising and its aftermath."
Middle East Journal