© 2007
Computer-Based Design and Manufacturing
An Information-Based Approach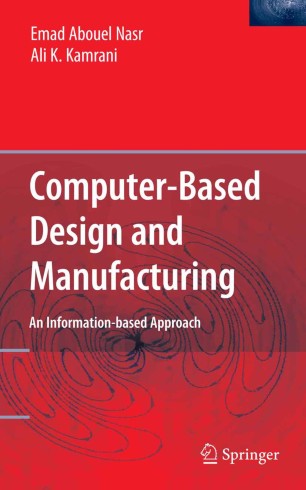 Table of contents
About this book
Introduction
"Computer- Based Design and Manufacturing" offers insights into the methods and techniques that enable implementing a product design philosophy by integrating capabilities for intelligent information support and group decision-making utilizing a common enterprise network model and knowledge interface through shared technologies.
This book offers a comprehensive overview of the latest methods and state-of-the-art technologies in intelligent product design. Including but not limited to:
- Discussion of applied methods developed in field of the product design
- Discussion on the need and solutions for new engineering paradigm and philosophy required for product design
- Coverage of advances in information systems and technology in support of CFPD
- Discussion of how to use web-based design environments
"Computer-Based Design and Manufacturing" is a must have book for industrial engineers in both industry and academia who specialize in product development and supply chain management.
Keywords
Computer Based Design
Engineering
Information
Rapid Prototyping
manufacturing
mechanical engineering
product design
product development
Bibliographic information