Protein Structure and Modeling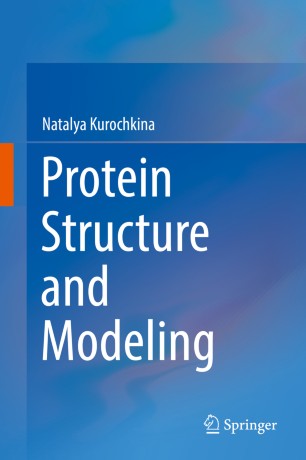 About this book
Introduction
The volume covers the advances made by the most recent experimental and theoretical research in the structure of the most extensively studied main biological macromolecules - the proteins. Proteins are remarkably regular highly ordered biopolymers. Their precise organization allows living organisms to reliably perform complex functions.
The book features an introduction into methods of protein structure determination, design, and modeling, and addresses the structural principles of fibrous and globular proteins such as enzymes, channels, signaling molecules and adaptors, and the relationships between primary, secondary, tertiary, and quaternary structure. The main focus is on determinants of protein conformation, canonical and noncanonical amino acids and polypeptides, conformational states and transitions, structure elements and arrangements, protein folds, helical assemblies, multiprotein complexes, structure and function relationships, the specificity of molecular recognition, ligand binding, and involvement in cellular processes.
The book is a must read for scientists, engineers, teachers, undergraduate and graduate students, business professionals, and curious learners in the fields of Life Sciences and Biomedical Research.
Prof. Natalya Kurochkina heads The School of Theoretical Modeling, Washington, DC, USA, teaches, and conducts research. She has PhD in Biophysics, from the Institute of Protein Research, Russian Academy of Sciences and worked as a postdoctoral fellow at the National Cancer Institute of the National Institute of Health. Her research focuses on principles of protein structure and protein conformation, and determinants of specificity of molecular recognition
Keywords
Protein Structure
Allosteric Regulation
Structure Determination
Protein Modeling
Conformational dynamics
Bibliographic information