© 2009
Postcolonial Philosophy of Religion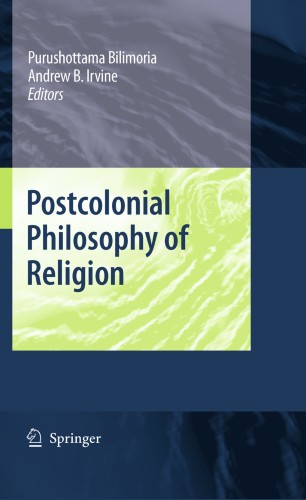 About this book
Introduction
The essays in this volume take up the history of philosophy of religion and contemporary problems within the discipline. They pursue these tasks as opportunities to correct Eurocentric biases that distort knowledge not only of religions originating beyond the West, but of the West's own traditions.
This is the first collection of its kind. The contributions re-examine colonial experience in India and the Americas, offering discussion of broad methodological issues, critical re-readings of influential Western interpreters of religion, and arguments that explore blindspots and insights typical of colonial difference when viewed through "non-Western" eyes.
The volume is aimed at advanced undergraduates, graduate students, and professional scholars in philosophy, religion, and related fields. Readers will benefit from its broad coverage of regions, traditions and problems, and the balance of philosophical critique and reconstruction.
Keywords
Immanuel Kant
Kant
Religion
Schopenhauer
cross-cultural
philosophy
postcolonial
theology
Bibliographic information