© 2012
Critical Infrastructure Protection
Information Infrastructure Models, Analysis, and Defense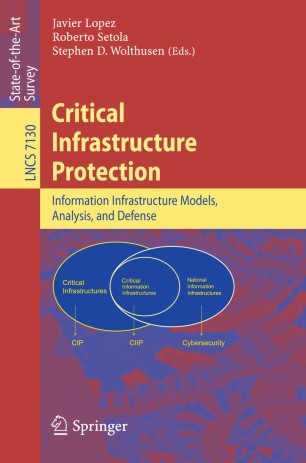 Table of contents
About this book
Introduction
The present volume aims to provide an overview of the current understanding of the so-called Critical Infrastructure (CI), and particularly the Critical Information Infrastructure (CII), which not only forms one of the constituent sectors of the overall CI, but also is unique in providing an element of interconnection
between sectors as well as often also intra-sectoral control mechanisms.
The 14 papers of this book present a collection of pieces of scientific work in the areas of critical infrastructure protection. In combining elementary concepts and models with policy-related issues on one hand and placing an emphasis on the timely area of control systems, the book aims to highlight some of the key issues facing the research community.
Keywords
cyber terrorism
cybersecurity policy
protection goals
resilience and robustness
threat perception
Bibliographic information