The Politics of International Political Theory
Reflections on the Works of Chris Brown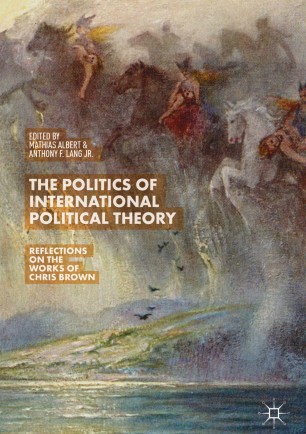 Table of contents
About this book
Introduction
This book assesses the impact of the work of Chris Brown in the field of International Political Theory. The volume engages with general issues of IPT as well as basic issues such as the use and role of practical reasoning and presents a nuanced understanding about issues regarding the legitimacy of war and violence. It explores questions that pertain to human rights, morality, and ethics, and generally an outlook for devising a 'better' world. The project is ideal for audiences with interest in International Relations, Ethics and Morality Studies and International Political Theory.
Mathias Albert is Professor of Political Science at Bielefeld University, Germany. He is author of Ordnung und Regieren in der Weltgesellschaft(2018) and A Theory of World Politics (2016).
Anthony F. Lang Jr. is Professor of International Political Theory in the School of International Relations at the University of St Andrews, UK.
Keywords
International Political Theory
Foreign Policy
Chis Brown
Ethics
Human Rights
Morality
Social Justice
War
Violence
Brexit
Liberal conservatism
globalisation
International Politics
British Foreign Policy
responsibility to protect
global institutions
global policy
international human rights
humanitarianism
international law
Bibliographic information