© 2018
High Speed Rail and Access Transit Networks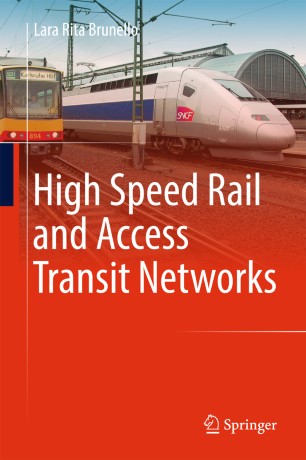 About this book
Introduction
This book examines the promise of High Speed Rail (HSR) technologies to win market share from carbon-intensive air transport through the strategic optimization of rail productivity and efficiency. While the positive impacts of HSR at both urban and long-distance levels are well-documented, this resource focuses on what has been a challenging area for HSR deployment historically: the integration of HSR accessibility at the regional level. The author provides tools and methods to better measure the feasibility of integrating regional HSRwith existing transport networks, and includes in-depth case studies to demonstrate the contributions of expanded high speed rail access on sustainable development.
Shares options for maximizing efficiency and effectiveness of high speed rail transport;

Compares strategies for integrating urban, long-distance, and regional high speed rail transport;

Explores new dimensions of high speed rail deployment by l
inking transit networks with increased regional accessibility.
Keywords
green transport strategies
high speed trains
transport infrastructure
rail travel corridors
rail technology
railway development
urban transport planning
high speed rail accessibility
continuous railway
rail infrastructure
Bibliographic information