Central-Local Relations in Asia-Pacific
Convergence or Divergence?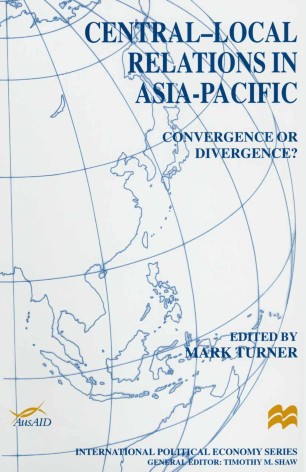 About this book
Introduction
A source of perennial tension in states is the degree to which decision-making power and authority should be concentrated in central institutions and individuals. At present the conventional wisdom of central-local relations has swung in favour of decentralisation. This book investigates whether such convergence is taking place through detailed examination in Asia-Pacific. The results of the survey reveal a complex picture in which divergence is still evident in the region's patterns of central-local relations.
Keywords
decision-making
democratization
desegregation
Governance
Institution
Bibliographic information