Gender and Power in the Workplace
Analysing the Impact of Economic Change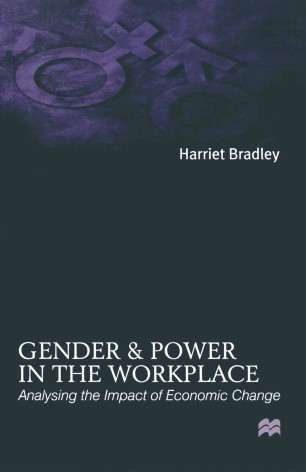 About this book
Introduction
After over two decades of feminist campaigning, why is it that men are still paid more than women and established patterns of gender segregation persist? Are the feminization of the labour force and the rise of dual-earning couples radically affecting the sexual division of labour in the home and at work? What roles are played by trade unions in promoting equality between the sexes? And if women are finally breaking through 'glass ceilings', is it at the expense of men?

This important new textbook explores these questions using original material from interviews with female and male employees in five case-study organizations. The author develops a new approach to power, in terms of a range of resources which are used by women to challenge male domination and by men to resist women's encroachment. This approach is used to unpack the complexities of power relations of gender and class as they are played out in the everyday lives of working people. The interaction of class and gender is also explored at the societal level, in terms of increased global competition, feminization and the development of a 'climate of equality' fostered by Equal Opportunities programmes. Women's expectations are increasing, leading them to compete with men for promotion and career advancement; but this is taking place in the context of increasing insecurity, anxiety and work intensification for all employees, especially those in public-sector organizations.

Gender and Power in the Workplace makes a major contribution to the sociological analysis of power and to our understanding of how processes of gendering are played out in the sphere of employment.


Keywords
conflicts
gender
interaction
methods
organization
trust
women
service
sociology
trust
women
Bibliographic information
DOI

https://doi.org/10.1007/978-1-349-27050-7

Copyright Information

Macmillan Publishers Limited 1999

Publisher Name

Palgrave, London

Print ISBN

978-0-333-68178-7

Online ISBN

978-1-349-27050-7