© 2006
Comparative environmental politics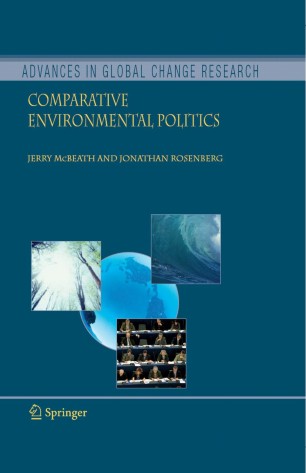 About this book
Introduction
In an era of globalization, the authors argue that nation-states still make the critical decisions affecting the global environment. Nations decide whether to participate in international environmental agreements, and governments make the policies that implement those agreements. Therefore, understanding the global environmental future requires an understanding of the domestic circumstances and national performance of states.
This volume looks at the ways countries vary politically and assesses the impact on responses to global environmental issues such as climate change, biodiversity loss, deforestation, and trans-boundary air pollution.
The book explores five major topics: state-society relations; environmental non-governmental organizations (ENGOs); Green parties and environmental movements; institutions of government and policy-making; variations in the capacities of states to protect the environment; and national responses to global problems. It compares and contrasts rich and poor nations, large and small countries, liberal democracies and authoritarian states.
Keywords
Environmental Politics
Green parties
Institution
Nation
Policy
Politics
air pollution
biodiversity
environment
environmental non-governmental organizations
non-governmental organizations
Bibliographic information