Performing Political Theory
Pedagogy in Modern Political Theory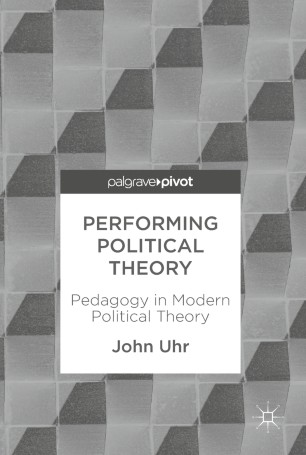 About this book
Introduction
This book examines the performative role of influential thinkers in the history of modern Western political thought. The case studies examine influential political philosophers who saw their writing role 'performatively', as an exercise in pedagogy designed to generate a new type of political following among their readers.
Uhr draws on neglected or forgotten lessons on performative writing from past masters of literary criticism like Lord Shaftesbury, R. G. Collingwood and John Dewey, all of whom can help those now teaching the history of modern political thought to enable students to learn the performance of politics acted out by modernising thinkers capable of writing in ways similar to Machiavelli, Mill and Nietzsche.
John Uhr is Professor of Political Science at the Research School of Social Sciences, Australian National University.
Keywords
writing political theory
performative politics
modern political education
political theory
history of modern political thought
rhetorics of writing political theory
theories of modern liberalism
theories of the modern state
learning political theory
teaching students to read texts in political theory
Bibliographic information