Seaweed Phylogeography
Adaptation and Evolution of Seaweeds under Environmental Change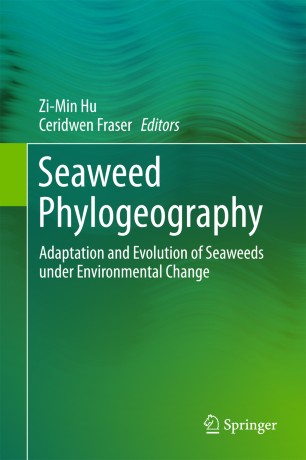 Table of contents
About this book
Introduction
The book provides an overview of research on the remarkable diversity, adaptive genetic differentiation, and evolutionary complexity of intertidal macroalgae species. Through incorporating molecular data, ecological niche and model-based phylogeographic inference, this book presents the latest findings and hypotheses on the spatial distribution and evolution of seaweeds in the context of historical climate change (e.g. the Quaternary ice ages), contemporary global warming, and increased anthropogenic influences. The chapters in this book highlight past and current research on seaweed phylogeography and predict the future trends and directions. This book frames a number of research cases to review how biogeographic processes and interactive eco-genetic dynamics shaped the demographic histories of seaweeds, which furthermore enhances our understanding of speciation and diversification in the sea.
Dr. Zi-Min Hu is an associate professor at Institute of Oceanology, Chinese Academy of Sciences, Qingdao, China.
Dr. Ceridwen Fraser is a senior lecturer at Fenner School of Environment and Society, Australian National University, Canberra, Australia.
Keywords
Seaweed
biogeography
climate change
environmental adaptation
glacial refugia
Bibliographic information