© 1993
Reliability Engineering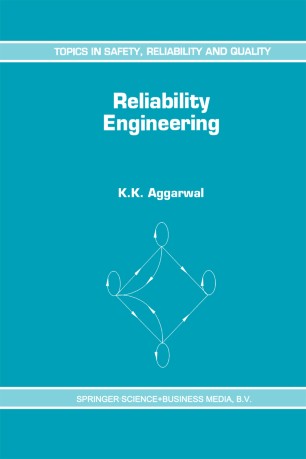 About this book
Introduction
Modern society depends heavily upon a host of systems of varying complexity to perform the services required. The importance of reliability assumes new dimensions, primarily because of the higher cost of these highly complex machines required by mankind and the implication of their failure. This is why all industrial organizations wish to equip their scientists, engineers, managers and administrators with a knowledge of reliability concepts and applications. Based on the author's 20 years experience as reliability educator, researcher and consultant, Reliability Engineering introduces the reader systematically to reliability evaluation, prediction, allocation and optimization.
It also covers further topics, such as maintainability and availability, software reliability, economics of reliability, reliability management, reliability testing, etc. A reliability study of some typical systems has been included to introduce the reader to the practical aspects.
The book is intended for graduate students of engineering schools and also professional engineers, managers and reliability administrators as it has a wide coverage of reliability concepts.

Keywords
Management
Service
Software
complexity
mathematics
optimization
organization
reliability engineering
Bibliographic information