Evolution-adjusted Tumor Pathophysiology:
The Novel Language of Tumor Biology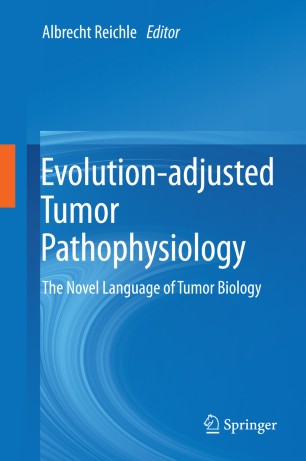 Table of contents
Introduction

Combined Modularized Therapies for Metastatic Tumors: Pointing to Central Problems of Communication Among 'Systems Participators' in Tumors

Social Engineering: Biomodulation, Either Endogenously Initiated or by Implementation of Non-normative Boundary Conditions

The Tumors' Normativity: Reconstructing and Operationalizing Starting Points for an Evolution Theory

Evolution Theory

From Genome- or Organ-centric to Rationalization-centric Systematization of Tumors

Reconstruction of Tumor-Immanent Normative Functions, Structures and Decision Maxims (Hubs)

The Tool of Rationalizations Constituting Tumor-Associated Normative Notions: The Non-Genomic Counterpart of the Tumor Genome and Therefore, an Important Therapeutic Target for Diversifying Palliative Care

Novel Clinical and Pharmaceutical Technology for Bioengineering Tumor Response

Objectifying the Systems Objects' Subjectivity in Biological Systems: A Novel Reification of the Scientific Picture About the 'Objective' World
About this book
Introduction
Combined modularized therapies for metastatic cancer are pointing to central problems of communication among 'systems participators'. A communication theory explains 'social engineering', endogenously induced or by implementing non-normative boundary conditions. Evolution-adjusted tumor pathophysiology is borne by an evolution theory, which contrasts narrative evolution histories. The tool of rationalizations constituting the tumor's normativity (inflammation, immune response etc.) represents the non-genomic counterpart of the tumor genome and should be additionally assessed during tumor staging. Evolution-adjusted tumor pathophysiology allows implementing applied systems biology, a novel clinical and pharmaceutical technology for bioengineering tumor response and personalizing tumor therapy. Combined modularized therapy, evolution-adjusted tumor pathophysiology, and 'universal' biomarkers concertedly address genetically based tumor heterogeneity.
Keywords
Biomodulatory tumor therapy
Communication theory
Evolution theory
Philosophy
Tumor pathophysiology
Bibliographic information
DOI

https://doi.org/10.1007/978-94-007-6866-6

Copyright Information

Springer Science+Business Media Dordrecht 2013

Publisher Name

Springer, Dordrecht

eBook Packages

Biomedical and Life Sciences

Print ISBN

978-94-007-6865-9

Online ISBN

978-94-007-6866-6