Clinical Cases in Primary Immunodeficiency Diseases
A Problem-Solving Approach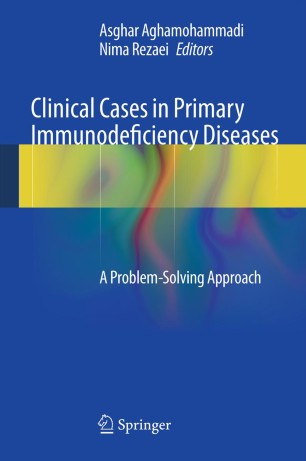 About this book
Introduction
Primary immunodeficiency diseases (PIDs) are a heterogeneous group of inherited disorders characterized by different defects in the development and function of the immune system. These defects render patients susceptible to a variety of infectious diseases. Knowledge of normal immunity and specific warning signs and symptoms can help physicians to identify those children with underlying PIDs.
This book aims to increase the clinical awareness and knowledge of practicing clinicians regarding the diagnosis and management of PIDs. In order to achieve this goal, about 90 cases drawn from real life are presented, along with approximately 300 related questions. The selected case reports are the result of the invaluable cooperation of more than 40 scientists in the field of immunodeficiency. They focus both on the presenting features of patients with PIDs and on the required further investigation and management. Although the case scenarios relate to real histories, some modifications have been made for educational purposes. Each of the numbered cases is followed by the questions, their answers, and additional discussion. Each question focuses on a particular aspect of the PID under consideration, and the topics covered include clinical diagnosis, laboratory findings, molecular mechanisms, and therapy.
This practical, case-oriented book will be an invaluable source of guidance on the diagnosis and treatment of patients with PIDs and will be relevant for those working in a variety of specialties and subspecialties.
Keywords
Immunology
Lymphocytes
PID
Recurrent Infections
Single-gene defect
Bibliographic information