Value Theory
A Research into Subjectivity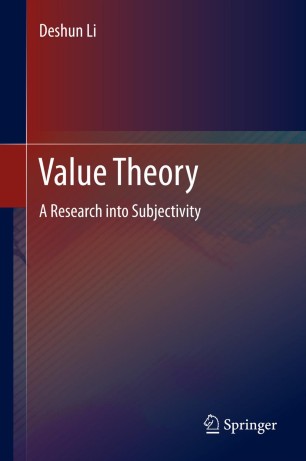 Table of contents
About this book
Introduction
Humankind's progress has always been driven by two momentums: the pursuit of truth and the creation of value. But our understanding of value, and our ability to reflect on its complexity, has long lagged behind our constant search for truth. This has, in turn limited our grasp of the essence of truth.
This book takes philosophical contemplations on value to a new level, while also explicating some contemporary Chinese styles of philosophical thought.
Over the past 25 years, this book has been having an increasing impact on Chinese readers and researchers, and it also provides a good platform for international dialogue on several key issues of philosophical studies.
Keywords
evaluation criteria and value criteria
practice
subject
value
value consciousness
Bibliographic information