Health Innovation and Social Justice in Brazil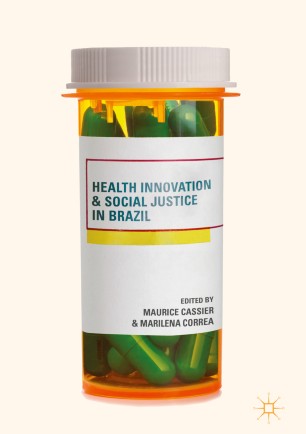 About this book
Introduction
This book examines the construction of an innovation system in Brazil's health industries over the past twenty years. The authors argue that the system has remained active despite the crisis that began in 2014. However, while this crisis has led to cuts in public spending on research and health, it has simultaneously tended to stimulate local production and invention aimed at reducing deficits in the trade in medicines and medical technologies. The contributors highlight a model combining the acquisition of new technologies with social justice and the right to health, and introduce new concepts of the "nationalization" of technologies, innovation through copying and civil society regulation of industrial property and of the medicinal drug market.
Maurice Cassier is Senior Researcher at the French National Center for Scientific Research.
Marilena Correa is Senior Associate Professor at the Institute of Social Medicine-IMS, Brazil.
Keywords
Brazil
HIV/AIDS
Development
social justice
Rio de Janeiro
Health rights
Bibliographic information