© 2017
Intergenerational Pathways to a Sustainable Society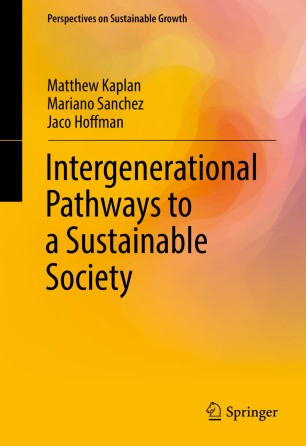 Table of contents
About this book
Introduction
This volume explores intergenerational practices and their impact on social sustainability, with an emphasis on developing programmatic efforts to address profound social challenges such as underperforming educational and work-related systems, failing support systems for dependent or vulnerable populations, and community renewal and regeneration efforts. To this end, the core argument is to present issues related to age, aging, and generations, not only as problems, but as catalysts to facilitate improved quality of life for all generations.
For societies to be sustainable, all generations must coexist at any given time and across time (non-contemporary generations). Hence, the ultimate vision presented here is one of intergenerational sustainability as both a conceptual tool and as a call for action. Intergenerational pathways are introduced as strategies for improving health and well-being across the lifespan, strengthening families, improving under-performing educational and work-related systems, and helping to build more cohesive, caring communities.
Reviewing some of the historical factors and developments influencing intergenerational studies, as well as presenting regional case studies and comparative research, this book presents successful models that may be applied to everyday multigenerational practices in institutions such as education, family life, housing, healthcare, employment, and community development. The result is an accessible resource for students, academics, policymakers, community leaders, and citizens concerned with creating opportunities amidst challenging demographic and social changes.

Keywords
Civic Engagment
Intergenerational Communities
Intergenerational Engagment
Intergenerational Practices
Intergenerational Programs
Intergenerational Sustainability
Lifelong Learning
Sustainable Development
Work-Family Balance
Bibliographic information