Chikungunya Virus
Advances in Biology, Pathogenesis, and Treatment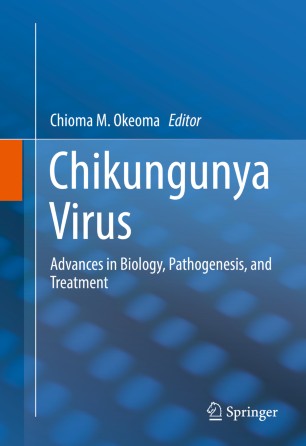 About this book
Introduction
The mosquito-transmitted Chikungunya virus (CHIKV) is associated with increased morbidity and debilitating chronic musculoskeletal disease in infected humans. Aedes mosquitoes, responsible for CHIKV transmission, were previously restricted to the tropical and subtropical regions of the world but increased globalization has resulted in their worldwide spread. Currently, however, there are no vaccines or effective therapies for CHIKV infection, leaving infected people to rely on their immune system to fight the disease.
Chikungunya Virus: Advances in Biology, Pathogenesis, and Treatment details the exciting discoveries that have been made in various aspects of CHIKV research, including:
· epidemiology
· biology
· mechanisms of infection and pathogenesis
· host response to infection
· clinical syndromes and therapy
Written by leading experts, the book provides a unique resource on CHIKV, intended for researchers, clinicians, educators, public health officials, and the general public.
Keywords
CHIKV
host response
pathogenesis
vaccines
vectors
Bibliographic information