© 2016
Analytical Techniques and Methods for Biomass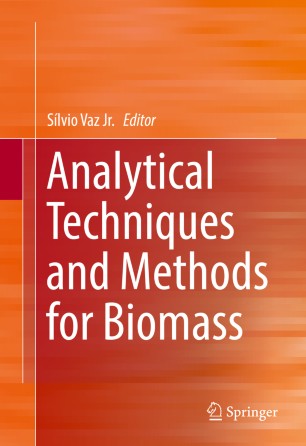 About this book
Introduction
This book deals with the application of techniques and methods of chemical analysis for the study of biomass and its conversion processes, aiming to fill the current gap in the book literature on the subject.
The use of various techniques and analytical methods is presented and discussed in a straightforward manner, providing the reader with the possibility of choosing the most appropriate methodologies for analysis of the major classes of plant biomass and its products.
In the present volume, a select group of international specialists describes different approaches to understand the biomass structure, their physical and chemical properties, the parameters of conversion processes, the products and by-products formation and quantification, quality parameters, etc.
Keywords
Biomass chemistry
Biomass chemical analysis
Characterization of biomass
Lignin characterization
Biorefineries
Green Chemistry
Extraction of natural products
Bibliographic information