Basic and Clinical Toxicology of Mustard Compounds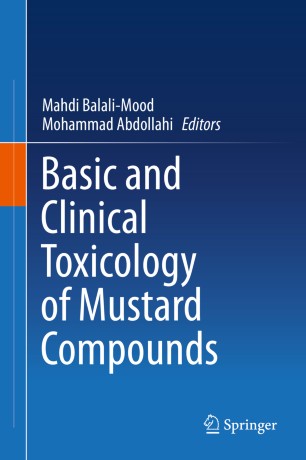 About this book
Introduction
This book offers scientific information and a practical guide to the clinical management of sulfur and nitrogen mustard exposure, including information on the history, pharmacology and toxicology of mustard compounds.
Basic and Clinical Toxicology of Mustard Compounds details actute, late and long term effects of sulfur mustard exposure, particularly the respiratory, dermatological, ophthalmological immunological and psychiatric complications.
This volume is a key resource for clinical toxicologists, military and emergency physicians who are involved in teaching and research of toxic compounds and for all regulatory, security, military, medical and health professions who are responsible for the prevention, diagnosis and treatment of the chemical warfare poisonings.
Keywords
antineoplastic agent
chemical warfare agents
chemotherapy
nitrogen mustard
sulphur mustard
toxic effects
Bibliographic information