© 2020
Domain Adaptation in Computer Vision with Deep Learning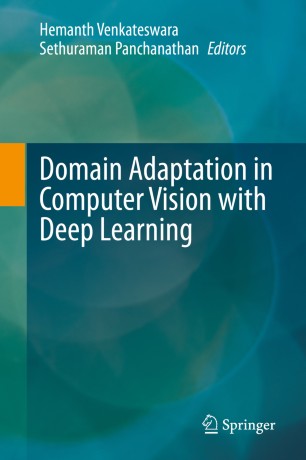 Table of contents
About this book
Introduction
This book provides a survey of deep learning approaches to domain adaptation in computer vision. It gives the reader an overview of the state-of-the-art research in deep learning based domain adaptation. This book also discusses the various approaches to deep learning based domain adaptation in recent years. It outlines the importance of domain adaptation for the advancement of computer vision, consolidates the research in the area and provides the reader with promising directions for future research in domain adaptation.
Divided into four parts, the first part of this book begins with an introduction to domain adaptation, which outlines the problem statement, the role of domain adaptation and the motivation for research in this area. It includes a chapter outlining pre-deep learning era domain adaptation techniques. The second part of this book highlights feature alignment based approaches to domain adaptation. The third part of this book outlines image alignment procedures for domain adaptation. The final section of this book presents novel directions for research in domain adaptation.

This book targets researchers working in artificial intelligence, machine learning, deep learning and computer vision. Industry professionals and entrepreneurs seeking to adopt deep learning into their applications will also be interested in this book.
Keywords
deep learning
transfer learning
domain adaptation
Lifelong Learning
Multitask Learning
Zero-Shot Learning
adversarial learning
spectral methods
Domain Confusion
domain shift
generative models
maximum mean discrepancy
image translation
hashing
feature alignment
transferability
Bibliographic information