© 2020
Walking the Highwire
Rebalancing the European Economy in Crisis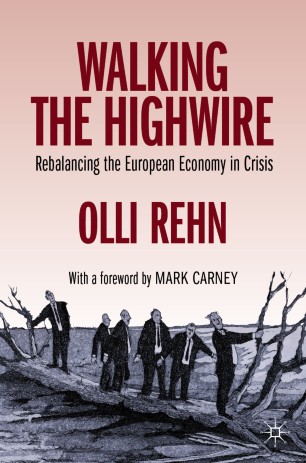 About this book
Introduction
Walking the Highwire tells the story of the Eurozone Crisis from the perspective of the former Vice-President of the European Commission who was responsible for Economic and Monetary Affairs in 2010-2014. It is a comprehensive European account that covers both events and decisions in Brussels and Frankfurt and in the member states, both in distressed countries and creditor states. It also provides an economic-political analysis of the crisis and its management, recognising that the Euro was created politically, and saved politically.
Thoroughly researched and based on economic analysis of the time, reports on various meetings and the author's own speaking notes and diary, this book begins with a narrative of crisis management 2009-2012, before moving on to address the beginning of the recovery from 2013-2014. It concludes with the lessons learnt from the crisis and a programme for reform of the Eurozone in the 2020s, with contemporary policy relevance.
This is an entertaining and engaging account which will be of interest to a wide audience: scholars and students, practitioners and commentators of the Eurozone.
Keywords
The Euro Crisis
Eurozone reform
Rebalancing of the European economy
The European Union
European Financial Stability Facility
Intergovernmentalism
European Economic Recovery Plan
Global Financial Crisis
Sovereign debt
Grexit
Economic governance
Brexit
Populism in Europe
European Stability Mechanism
Macroeconomic imbalances
Economic and Monetary Union
Financial accelerator theory
Comprehensive Crisis Response
Bibliographic information