Fostering Innovation for Agriculture 4.0
A Comprehensive Plant Germplasm System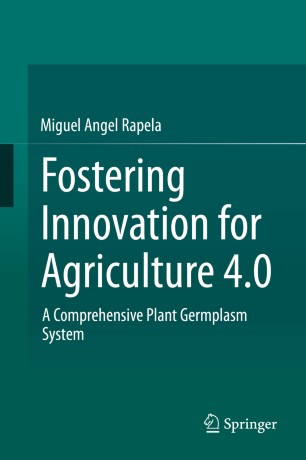 About this book
Introduction
The scientific and technical development of any kind of germplasm is regulated by a vast network of treaties, conventions, international agreements, and national and regional legislation. These regulations govern biotechnological innovations in plants and microorganisms, access to and use of plant genetic resources, and biosafety. This complex mix has made it difficult to arrive at global interpretations, due to overlaps, gaps, ambiguities, contradictions, and lack of consistency. The big picture is even more complex, as a series of scientific developments – gene editing in particular – have in some cases rendered these international regulatory frameworks obsolete.
This book puts forward an innovative approach: a "Comprehensive Plant Germplasm System". The System is a cooperative game theory-based proposal for a binding international convention which would supersede all other conventions, treaties, national and regional legislation covering native varieties and traditional developments, heterogeneous plant varieties, microorganisms, biotechnological inventions, plant genetic resources, and biosafety regulation.
In short, it offers a comprehensive framework regarding intellectual property, biosafety, and business regulation and covers all types of germplasm.
If applied, the system is expected to yield higher productivity rates in crops and improved food biodiversity, as well as a new paradigm based on the promotion of innovation for "Agriculture 4.0."
Keywords
International Treaties
Plant Breeders' Rights
Plant Patents
Heterogeneous Plant Varieties
Plant Varieties
Biotechnological Inventions
Plant Genetic Resources
Biosafety Regulation
Bibliographic information