© 2020
The Palgrave Handbook of Romani Language and Linguistics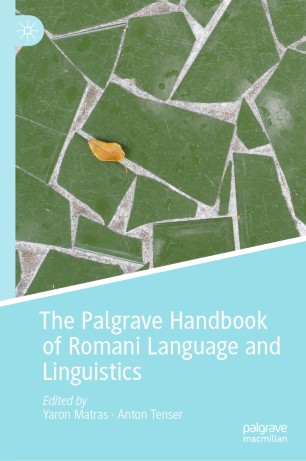 About this book
Introduction
Romani is the first language, and family and community language, of upwards of 3-4 million people and possibly many more in Europe, the Americas, and Australia. Documentation and research on the language draws on a tradition of more than two centuries, yet it remains relatively unknown and often engulfed by myths. In recent decades there has been an upsurge of interest in the language including language maintenance and educational projects, the creation of digital resources, language policy initiatives, and a flourishing community of online users of the language. This Handbook presents state of the art research on Romani language and linguistics. Bringing together key established scholars in the field of linguistics and neighbouring disciplines, it introduces the reader to the structures of Romani and its dialect divisions, and to the history of research on the language. It then goes on to explore major external influences on the language through contact with other key languages, aspects of language acquisition, and interventions in support of the language through public policy provisions, activism, translation, religious and literary initiatives, and social media. This comprehensive and groundbreaking account of Romani will appeal to students and scholars from across language and linguistics.
Yaron Matras is Professor in Linguistics at the University of Manchester, UK.

Anton Tenser is a Docent in Romani Studies at the University of Helsinki, Finland, and an affiliated scholar at the College of Wooster, USA.
Keywords
Roma
History
Society
Language structure
Language acquisition
Language use
Language promotion
Bibliographic information