Governing Asian International Mobility in Australia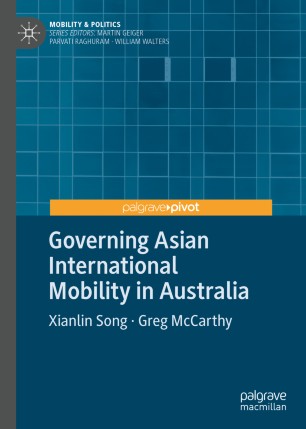 About this book
Introduction
"In this path-breaking work, Song and McCarthy offer a theoretical framework that highlights how racialized governing practices and effects have been central to the constitution of new international education landscapes. Anyone who works in the area of international education will have to engage with the provocative and stimulating arguments of this book."
—Kanishka Jayasuriya, Professor of Politics and International Studies, Murdoch University, Australia
The book examines the governance of Asian student and academic mobility, which has transformed the higher education landscape. While campuses are experiencing an unprecedented level of diversity, knowledge creation remains explicitly Eurocentric and dominated by the Global North. The authors advocate for a new educational paradigm that takes into account the transcultural flow of knowledge on campus as a public good, capitalises on Asian students and academics' multilingual competencies, and offers them equal access to creating quality-orientated education. The book argues that international higher education must be grounded in both a plurality of knowledges and the ethics of cognitive justice, and that the governing policies should facilitate the higher education sector to build a platform of internationalising affect and effect on campus.
Xianlin Song is Associate Professor in the Department of Asian Studies at the University of Western Australia, Australia. Her research focuses on Chinese women's literature and international higher education mobility.
Greg McCarthy is Honorary Research Fellow at the University of Western Australia, Australia. Previously, he held the prestigious BHP Chair of Australian Studies at Peking University, China.
Keywords
international student mobility
higher education in Australia
citizenship
Asian students
Othering
governing international mobility
temporary subjectivity
Bibliographic information