© 1993
Advances in Microbial Ecology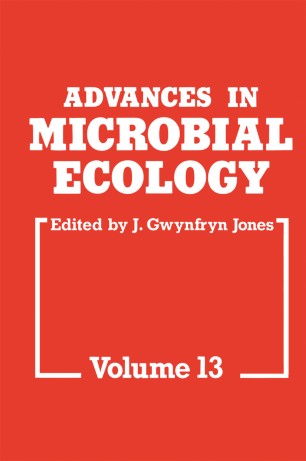 About this book
Introduction
Kevin Marshall is a hard act to follow. Volume 13 of Advances in Microbial Ecology has been produced by a new editorial board, and we, the members of that board, are delighted to have the opportunity to pay tribute to Kevin's achievements. In his time as Series Editor, the quality of the chapters submitted and the range of subject matter covered have ensured an expanding and more stimulated readership. This represents a considerable achievement, given the growth in the number of review volumes and the increasing tendency for journals to publish review articles. The achievement was reached not only through metic­ ulous attention to quality and detail but also by providing a forum for the expression of views, information, and results that would stimulate discussion. Advances in Microbial Ecology will continue to provide such a focus, although, because of the frequency of publication, it would not be practicable to introduce a "reply" or "comment" section. Although we do not deliberately aim to provide a forum for controversy, we encourage speculation based on sound scientific arguments. In addition, we would like to encourage authors to offer chapters for consideration. In the past, the volumes have largely comprised invited chapters. With the best will in the world, an editorial board of four cannot claim adequate coverage of such a vast and rapidly developing research area. We would there­ fore welcome submission of outline plans for chapters, which should be sent to the Editor.
Keywords
ecology
ecosystem
environment
plankton
production
Bibliographic information
Reviews
`As to be expected in this series, this volume represents a diverse selection of authors who write with great skill about their subjects.'
Quarterly Review of Biology, from a review of a previous volume.