Neurophenomenology and Its Applications to Psychology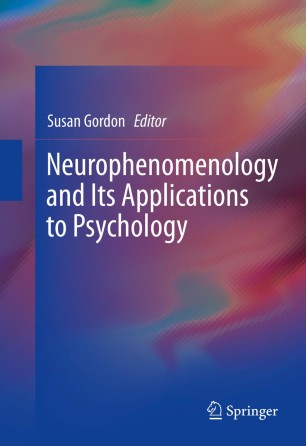 About this book
Introduction
Praise for Neurophenomenology and Its Applications to Psychology:
"Forward edge of contemporary efforts to integrate natural and human science approaches to consciousness. All chapters are evenly and clearly written."
Constance T. Fischer, Ph.D., ABPP, Duquesne University, Pittsburgh, PA
"A much welcome, if not over-due, translation of neurophenomenological principles—which have previously remained limited to philosophical discourse—to some of the central concerns of psychologists."
Larry Davidson, Ph.D., Yale University, New Haven, CT
"A heady mix of articles that elucidates the 'hard problem' of mind/brain interrelations and travels some distance in closing the circle of psychology on neuroscience."
Edward Mendelowitz, Ph.D., Saybrook University, San Francisco, CA
"This volume accomplishes the elegant and timely synthesis of phenomenology, transpersonal and humanistic-somatic psychologies as they apply to contemporary neuroscience. Beginners and advanced scholars will benefit greatly."
Aaron L. Mishara, Ph.D., Psy.D., Sofia University, Palo Alto, CA
The nature of consciousness and the self, the mind's role in informing the brain, the experience of personal growth: all are ideas mainly associated with philosophy rather than hard science. In response, Neurophenomenology and Its Applications to Psychology translates integrative concepts in neurophenomenology into terms that are clearest and most useful to students and practitioners across psychological disciplines. Removing conceptual barriers that have traditionally kept cognitive and emotional phenomena relegated to separate areas of the brain, these groundbreaking models present existential-phenomenological and humanistic-transpersonal perspectives in neuroscience context for real-world usefulness. The book demonstrates the potential of the field to transform psychology at both experimental and practical levels as it:
Synthesizes neurobiological, cognitive, and experiential approaches into a neurophenomenology of emotion.
Applies neurophenomenology to the processes of thinking and learning.
Analyzes cognitive changes during meditation and their implications for psychology.
Revisits William James' "The Brain and the Mind."
Introduces the embodied self, a psychoneurointracrinological link between mind/brain.
Neurophenomenology and Its Applications to Psychology encourages dialogue among humanistic psychologists, phenomenologists, philosophers, cognitive neuroscientists, and graduate and postgraduate students in these fields to take further steps toward a fully human psychology.
Keywords
Consciousness
Neurophenomenological Praxis
Neurophenomenology of Emotion
Phenomenology
Psychoneurointracrinology
cognitive science
consciousness/inner experience
embodied cognition
embodied dimension of personality
experimental states
mind-brain relationship
subjective states
the study of consciousness
Bibliographic information
DOI

https://doi.org/10.1007/978-1-4614-7239-1

Copyright Information

Springer Science+Business Media New York 2013

Publisher Name

Springer, New York, NY

eBook Packages

Behavioral Science Behavioral Science and Psychology (R0)

Print ISBN

978-1-4614-7238-4

Online ISBN

978-1-4614-7239-1