20 Years of Computational Neuroscience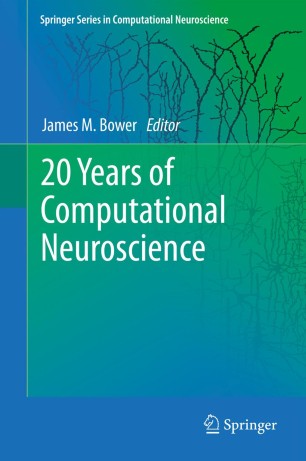 About this book
Introduction
Twenty years ago, the field of Computational Neuroscience was relatively new and many computer models were starting to be constructed of different structures and brain regions. This book seeks to answer the questions, what have we learned over the last twenty years using computational techniques? and what are the most significant challenges that remain?
The authors were selected to provide wide coverage of the applications of computational techniques to a broad range of questions and model systems in neuroscience. In addition, several chapters consider the historical development of the field of Computational Neuroscience itself, including its associated modeling technology. These contributions recount the historical record, but also consider what developments are necessary to continue to advance computational understanding of brain function.
The book also includes an historical account of the establishment of the annual international meeting in Computational Neuroscience (the "CNS" meeting) more than twenty years ago, and includes annotated reproductions of the first twelve years of posters from that meeting. These posters in and of themselves have become famous in the field, hanging in many laboratories around the world and also in the halls of the NIH in Bethesda. Created at the time as allegories for the state of Computational Neuroscience, they now tell their own story of the origins and development of the field.
Bibliographic information