© 2013
Flexible Adaptation in Cognitive Radios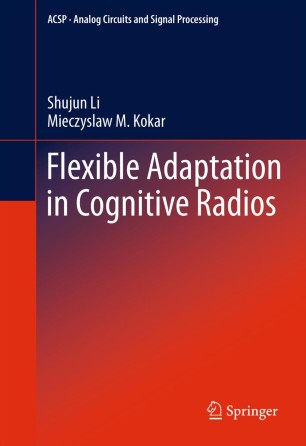 About this book
Introduction
This book provides an introduction to software-defined radio and cognitive radio, along with methodologies for applying knowledge representation, semantic web, logic reasoning and artificial intelligence to cognitive radio, enabling autonomous adaptation and flexible signaling. Readers from the wireless communications and software-defined radio communities will use this book as a reference to extend software-defined radio to cognitive radio, using the semantic technology described. Readers with a background in semantic web and artificial intelligence will find in this book the application of semantic web and artificial intelligence technologies to wireless communications. For readers in networks and network management, this book presents a new approach to enable interoperability, collaborative optimization and flexible adaptation of network components.
Provides a comprehensive ontology covering the core concepts of wireless communications using a formal language;
Presents the technical realization of using a formal language to exchange control messages, achieving autonomous adaptation of a communications link;
Describes an architecture that enables radios to use a formal language to send inquiries and requests to other nodes, accept, interpret and execute such requests using their local policies and modify their own parameters.
Keywords
Adaptive Cognitive Radio
Analog Circuits and Signal Processing
Cognitive Radio
Flexible Signaling
Software Radio
Wireless Communication
Bibliographic information