Chemokine Receptors and NeuroAIDS
Beyond Co-Receptor Function and Links to Other Neuropathologies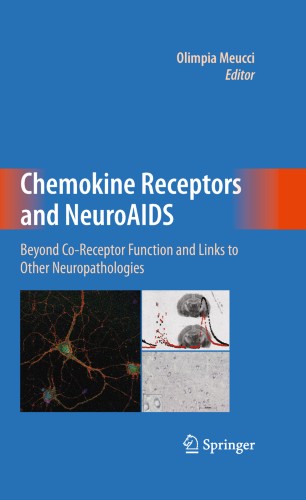 About this book
Introduction
Chemokines and their receptors are being recognized as an integral component of the nervous system implicated in fundamental aspects of development and homeostasis, such as neurotransmission, proliferation, differentiation, and neuronal-glial communication. Thus, their involvement in HIV neuropathology goes far beyond the co-receptors role and entails complex interactions of the chemokine system with different cell types and other regulators of neuronal function. The major goal of this volume is to review these topics in order to highlight alterations of chemokine physiology that may contribute to neuroAIDS and other neuropathologies.
This book will be of interest to neuroscientists, neurologists, virologists, pharmacologists, and students in these fields.
About the Editor:
Olimpia Meucci, MD, PhD is a Professor of Pharmacology and Physiology & Microbiology and Immunology at Drexel University College of Medicine in Philadelphia, PA. Since her seminal discovery about the regulation of neuronal signaling by chemokines, her research has primarily focused on the physio-pathological roles of this important class of neuroimmune modulators in the central nervous system and their involvement in neuroAIDS. These studies have significantly contributed to current understanding of the cellular and molecular mechanisms of HIV-related neuropathology including the interaction of the chemokine system with drug of abuse, namely opiates, which continues to be a major area of investigation in the Meucci lab.
Keywords
Alzheimer
Chemokine
HIV
HIV infection
Nervous System
bacteria
infection
neurons
neuroscience
neurotoxicity
opioid
physiology
Bibliographic information