Biomarkers for Psychiatric Disorders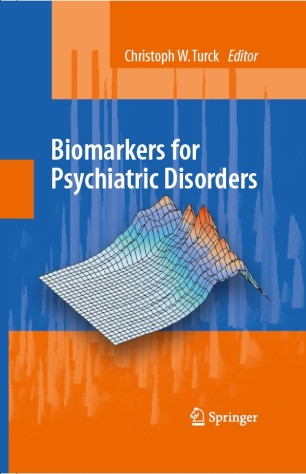 About this book
Introduction
Biological markers, as physiological indicators of disease, hold immense promise for diagnostics and clinical drug trials. While for other complex disorders like diabetes and heart disease a limited number of markers are at hand, there are currently no biomarkers available for psychiatric disorders. Here diagnostic tools are restricted to the evaluation of behavioral and clinical phenotypes, a severe limitation for any scientific study. As in any other disease area a major goal is therefore the identification of markers that can categorize subsets of patients in a consistent manner. This will allow a more precise definition of psychiatric disorders and in turn facilitate investigations of the pathophysiology and enhance the ability for patient treatment.
Biomarkers for Psychiatric Disorders provides discovery strategies from scientists in academia and pharma and biotech industries. By addressing the various potential uses of psychiatric biomarkers, this edited volume will interest psychiatrists, neuroscientists, and biomedical scientists working in molecular medicine, disease diagnostics, and drug development.
Christoph W. Turck is head of the Proteomics and Biomarkers branch at the Max Planck
Institute of Psychiatry and holds faculty appointments in the Department of Biochemistry at Ludwig Maximilians University Munich and the International Max Planck Research School for Molecular and Cellular Life Sciences.
Keywords
Depression
affective disorders
biomarkers
diagnosis
genetics
neurological brain disorders
psychiatry
Bibliographic information