© 2006
Condition Monitoring and Control for Intelligent Manufacturing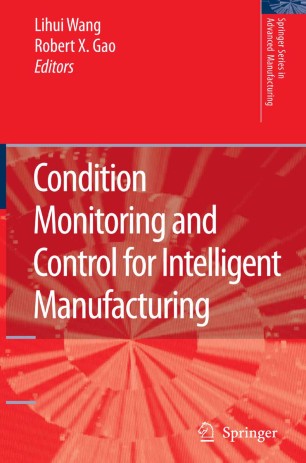 About this book
Introduction
Manufacturing systems and processes are becoming increasingly complex, making more rational decision-making in process control a necessity. Better information gathering and analysis techniques are needed and condition monitoring is gaining attention from researchers worldwide as a framework that will enable these improvements.
Condition Monitoring and Control for Intelligent Manufacturing brings together the world's authorities on condition monitoring to provide a broad treatment of the subject accessible to researchers and practitioners in manufacturing industry.
The book presents a wide and comprehensive review of the key areas of research in machine condition monitoring and control, before focusing on an in-depth treatment of each important technique, from multi-domain signal processing for defect diagnosis to web-based information delivery for real-time control.
Condition Monitoring and Control for Intelligent Manufacturing is a valuable resource for researchers in manufacturing and control engineering, as well as practising engineers in industries from automotive to packaging manufacturing.
The Springer Series in Advanced Manufacturing publishes the best teaching and reference material to support students, educators and practitioners in manufacturing technology and management. This international series includes advanced textbooks, research monographs, edited works and conference proceedings covering all subjects in advanced manufacturing. The series focuses on new topics of interest, new treatments of more traditional areas and coverage of the applications of information and communication technology (ICT) in manufacturing.
Keywords
Adaptive control
Automotive Engineering
Intelligent manufacturing
Monitoring
Real-time system
grinding
grinding process
manufacturing engineering
modeling
packaging
Bibliographic information