Abstract
The present study investigated the properties of episodic spatial memory by conducting contextual analysis on spatial memory tasks in a large sample of individuals (N = 778) between the ages of 18 and 92. The results suggest that episodic spatial memory as measured by a dot location task is not uniquely influenced by memory but is strongly influenced by fluid ability (Gf). The spatial memory–Gf relationship is evident and robust even when spatial memory is operationalized with a very simple single-dot location task, suggesting that allocation of attention across space may play a role in the relationship. Results also indicate that the spatial memory–Gf relations are not dependent on complexity of processing, because Gf has a similar magnitude of relations with a more complex version of the dot location task. Collectively, the results suggest that spatial memory likely represents some aspect of fluid intelligence and is not uniquely related to measures of verbal memory.
Access options
Buy single article
Instant access to the full article PDF.
US$ 39.95
Tax calculation will be finalised during checkout.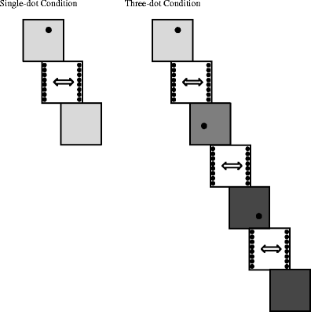 References
Ekstrom, R. B., French, J. W., Harman, H. H., & Dermen, D. (1976). Manual for kit of factor-referenced cognitive tests. Princeton, NJ: Educational Testing Service.

Folstein, M. F., Folstein, S. E., & McHugh, P. R. (1975). Mini-mental state: A practical method for grading the cognitive state of patients for the clinician. Journal of Psychiatric Research, 12, 189–198.

Huttenlocher, J., Hedges, L. V., & Duncan, S. (1991). Categories and particulars: Prototype effects in estimating spatial location. Psychological Review, 78, 352–376.

Klauer, K. C., & Zhao, Z. (2004). Double dissociation in visual and spatial short-term memory. Journal of Experimental Psychology: General, 135, 355–381.

Krueger, L., & Salthouse, T. A. (2011). Influence of cognitive abilities on word recall performance across trials and list segments. American Journal of Psychology, 124, 291–300.

McGrew, K. S. (2009). CHC theory and the human cognitive abilities project: Standing on the shoulders of the giants of psychometric intelligence research. Intelligence, 37, 1–10.

Salthouse, T. A. (2000). Methodological assumptions in cognitive aging research. In F. I. M. Craik & T. A. Salthouse (Eds.), The Handbook of Aging and Cognition (pp. 467–498). Mahwah, NJ: Lawrence Erlbaum Associates, Inc.

Salthouse, T. A. (2011). What cognitive abilities are involved in trail-making performance? Intelligence, 39, 222–232.

Salthouse, T. A., Atkinson, T. M., & Berish, D. E. (2003). Executive functioning as a potential mediator of age-related cognitive decline in normal adults. Journal of Experimental Psychology. General, 132, 566–594.

Salthouse, T. A., Fristoe, N., & Rhee, S. H. (1996). How localized are age-related effects on neuropsychological measures? Neuropsychology, 10, 272–285.

Siedlecki, K. L. (2007). Investigating the structure and age invariance of episodic memory across the adult lifespan. Psychology and Aging, 22, 251–268.

Stern, R. A., & White, T. (2003). Neuropsychological Assessment Battery. Lutz, FL: Psychological Assessment Resources.

Wechsler, D. (1997). Wechsler Memory Scale (3rd ed.). San Antonio, TX: Psychological Corporation.

Wilson, B. A., Cockburn, J., & Baddeley, A. D. (1991). The Rivermead Behavioral Memory Test (2nd ed.). Suffolk, UK: Thames Valley Test Company. Manual.

Zachary, R. A. (1986). Shipley Institute of Living Scale-Revised. Los Angeles, CA: Western Psychological Services.
Acknowledgments
This research was supported in part by NIA grant R37AG024270 from the National Institutes of Health to T.A.S.
About this article
Cite this article
Siedlecki, K.L., Salthouse, T.A. Using contextual analysis to investigate the nature of spatial memory. Psychon Bull Rev 21, 721–727 (2014). https://doi.org/10.3758/s13423-013-0523-z
Keywords
Fluid ability

Memory

Spatial memory