Abstract
A thermal control device is developed for use in oil wells to decrease asphalt–resin–paraffin deposits. The influence of the heat-flux density in the heating elements on the device's internal wall temperature is studied. The dependence of the internal wall temperature on the flow rate of working fluid and the heat-flux density in the heating elements is determined. The optimal distance between the heating elements is established as a function of the flow rate of working fluid.
Access options
Buy single article
Instant access to the full article PDF.
USD 39.95
Price excludes VAT (USA)
Tax calculation will be finalised during checkout.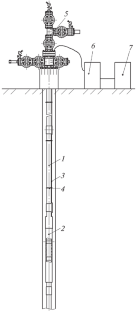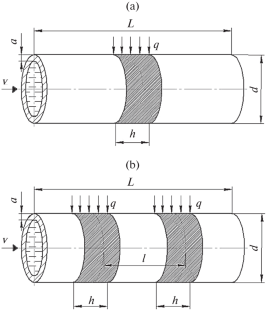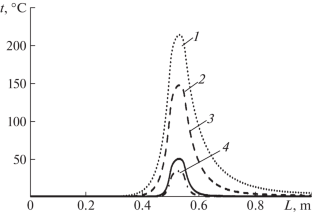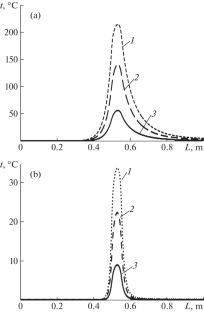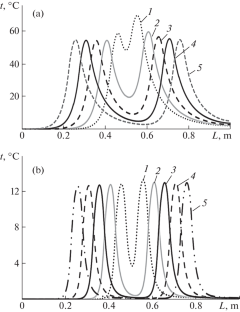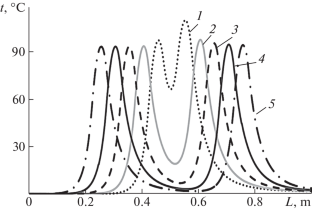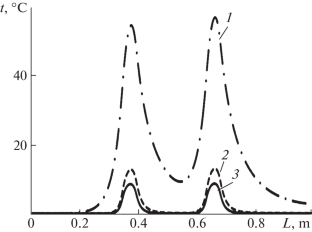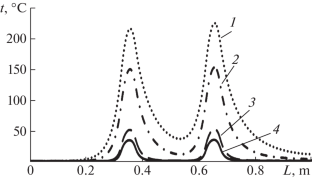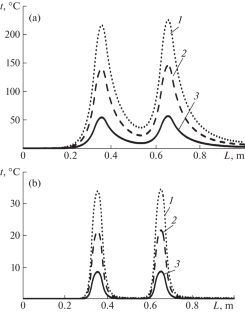 REFERENCES
Belkina, S.A. and Nagaeva, S.N., The education reasons the asphalt-resin-paraffin of deposits in PCP, Vestn. Yugorsk. Gos. Univ., 2016, no. 3 (42), pp. 7–11.

Rakitin, A.R., Fofanov, B.V., and Gorbunov, V.F., Prevention of ASF at the fields of Lukoil-Perm Ltd. Physico-chemical characteristics of the complicated well stock and the study of the effectiveness of the applied ASF inhibitors, Geol., Geofiz. Razrab. Neft. Gaz. Mestorozh., 2005, nos. 5–6, pp. 107–109.

Mitroshin, A.V., Determination of the minimum measures in the well to prevent the formation of asphalt-resin-paraffin deposits, Nedropol'zovanie, 2021, vol. 21, no. 2, pp. 94–100.

Valiev, D.Z., Kemalov, R.A., and Kemalov, A.F., Regulating temperature of oil saturation with paraffins to avoid asphaltene, resin and paraffin substances deposition during oil production, IOP Conf. Ser.: Earth Environ. Sci., 2019, vol. 282, art. ID 012023. https://doi.org/10.1088/1755-1315/282/1/012023

Shadrina, P.N., Improvement of technologies for combating asphalt-resin-paraffin deposits on oilfield equipment of high-viscosity oil fields, Cand. Sci. (Eng.) Dissertation, Ufa: Ufa State Pet. Technol. Univ., 2017.

Mohammadi, S., Rashidi, F., Mousavi-Dehghani, S.A., et al., On the effect of temperature on precipitation and aggregation of asphaltenes in light live oils, Can. J. Chem. Eng., 2016, vol. 94, pp. 1820–1829.

Ahmadi, Y., Kharrat, R., Hashemi, A., et al., The effect of temperature and pressure on the reversibility of asphaltene precipitation, Pet. Sci. Technol., 2014, vol. 32, pp. 2263–2273.

Chebotnikov, V.A., Analysis of pilot-industrial use of heating cables at the fields of Naryanmarneftegaz Ltd., Neft. Gaz, 2011, no. 3, pp. 64–67.

Novokshonov, D.N., Pavlov, R.V., and Ivanova, T.N., The use of heating cable lines to reduce formation of asphalt-paraffin-resin deposits, Bulatov. Chteniya, 2018, vol. 2, pp. 46–49. https://elibrary.ru/item.asp?id=35434237
Funding
The research was carried out within the framework of the state assignment no. FSRZ-2020-0012.
About this article
Cite this article
Pavlova, P.L., Guzei, D.V. Thermal Control Devices for Oil Wells. Russ. Engin. Res. 42, 650–655 (2022). https://doi.org/10.3103/S1068798X22070231
Received:

Revised:

Accepted:

Published:

Issue Date:

DOI: https://doi.org/10.3103/S1068798X22070231
Keywords:
heating elements

oil well

temperature

heat-flux density

working fluid

flow rate

thermal control