Abstract
Simulation models of power-supply systems with sources based on gas-turbine units with different structures and compositions of components and analysis of their functioning taking into account various technological factors and specifics of the power system are considered. The calculation of the dynamic conditions is represented as a sequential calculation of the static modes at each sampling step. Models of power-supply system components have been developed, including a nonlinear model of a gas-turbine unit and a model of the source of nonlinear distortions. The presented method for calculating the parameters of the models of power-supply system components allows one to model complex modes of power-supply systems powered by autonomous sources. For verification of the calculations, a seminatural model was developed based on the laboratory "synchronous motor–dc motor" setup. The approach proposed makes it possible to improve the accuracy of modeling interrelated processes and to expand the range of the tasks to be solved including modes that are not recorded by instrumental measurements. The results of the scientific and engineering solutions implemented in industrial conditions have good convergence confirmed by seminatural models and instrumental surveys.
Access options
Buy single article
Instant access to the full article PDF.
US$ 39.95
Tax calculation will be finalised during checkout.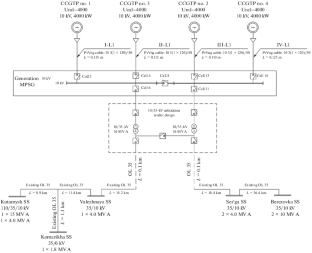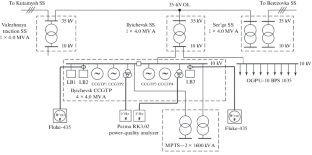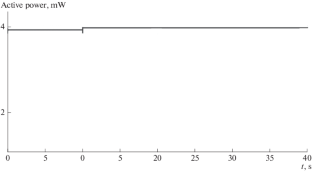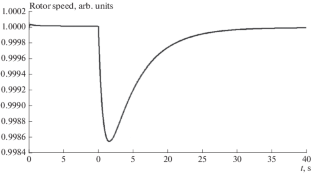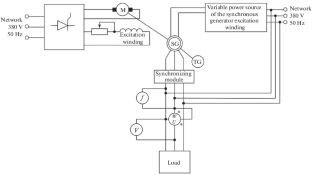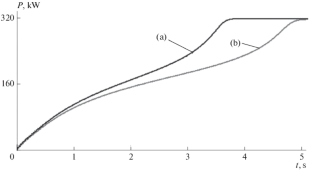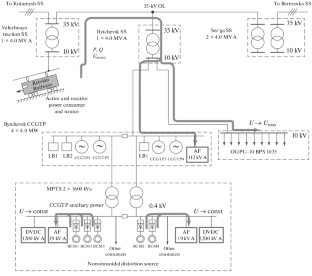 REFERENCES
1

Gritsenko, E.A., Danil'chenko, V.P., Lukachev, S.V., Reznik, V.E., and Tsybizov, Yu.I., Konvertirovanie aviatsionnykh GTD v gazoturbinnye ustanovki nazemnogo primeneniya (Conversion of Aircraft Gas Turbine Engines into Gas Turbine Units for Ground Use), Samara: Samarsk. Nauchn. Tsentr, Ross. Akad. Nauk, 2004.

2

Tarasov, V.A., Petrochenkov, A.B., and Kavalerov, B.V., A computer-aided facility for testing gas-turbine power stations, Russ. Electr. Eng., 2017, vol. 88, no. 11.

3

Demirchyan, K.S. and Butyrin, P.A., Modelirovanie i mashinnyi raschet elektricheskikh tsepei (Simulation and Machine Calculation of Electric Circuits), Moscow: Vysshaya Shkola, 1988.

4

Inozemtsev, A.A., Nikhamkin, M.Sh., and Sandratskii, V.L., Osnovy konstruirovaniya aviatsionnykh dvigatelei i energeticheskikh ustanovok (Fundamental Engineering of Aircraft Engines and Power Units), Moscow: Mashinostroenie, 2008, vol. 2.

5

GOST (State Standard) R 32144-2013: Electric Energy. Electromagnetic Compatibility of Technical Equipment. Power Quality Limits in the Public Power Supply Systems, Moscow: Standartinform, 2014.

6

Samarskii, A.A. and Gulin, A.V., Chislennye metody (Numerical Methods), Moscow: Nauka, 1989.
Funding
This work was also supported by the "Erasmus+" European Union funding program for education, training, youth and sport, INSPIRE project no. 573879-EPP-1-2016-1-FR-EPPKA2-CBHE-JP.
About this article
Cite this article
Petrochenkov, A.B., Romodin, A.V., Leizgold, D.Y. et al. Modeling Power-Supply Systems with Gas-Turbine Units as Energy Sources. Russ. Electr. Engin. 91, 673–680 (2020). https://doi.org/10.3103/S1068371220110103
Received:

Revised:

Accepted:

Published:

Issue Date:
Keywords:
power-supply system

combined-cycle gas-turbine power plant

gas-turbine unit

modeling