Abstract
Fraunhofer diffraction of light by a slit on an opaque screen located between a vacuum and a homogeneous anisotropic medium in the absence and in the presence of absorption at different orientations of the optical axis of the medium relative to the slit is considered. The well-known formula for the diffraction in a vacuum is generalized, with the inclusion of the case of diffraction into a uniaxial anisotropic medium in the absence of absorption. A formula is obtained that makes it possible to determine the directions of the diffraction minima and maxima taking into account this absorption.
Access options
Buy single article
Instant access to the full article PDF.
USD 39.95
Price excludes VAT (USA)
Tax calculation will be finalised during checkout.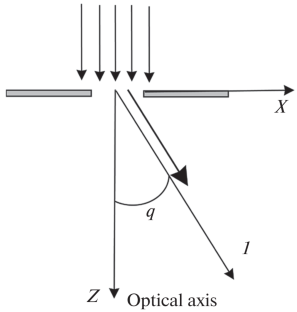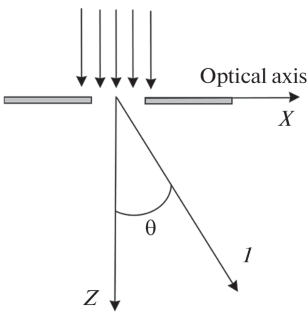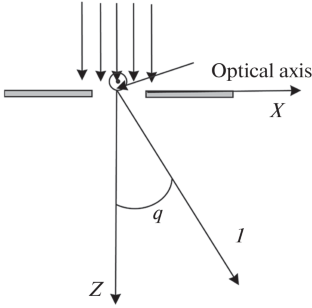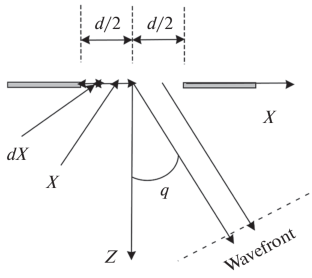 REFERENCES
Born, M. and Wolf, E., Principles of Optics, 4th ed., New York: Pergamon Press, 1968.

Cowley, J.M., Diffraction physics, Amsterdam, North-Holland, 1975.

Vaganov, R.B. and Kacenelbaum, B.Z., Osnovy teorii difraktsii (Foundations of the theory of diffraction), Moscow: Nauka, 1982 [in Russian].

Sivukhin, D.V., Obshchiy kurs fiziki (General course of physics), Optics, vol. IV, Moscow: Nauka, 1980 [in Russian].

Mkrtchyan, A.R., Lalayan, A.A., Yeritsyan, H.S., Margaryan, A.L., Yeritsyan, Sh.K., and Khachatryan, Zh.B., J. Contemp. Phys., 2020, vol. 55, p. 314.

Geints, Y.E., Minin, O.V., and Minin, I.V., Annalen der Physik, 2019, vol. 531, p. 1900033.

Yang, L. et al. Nanomaterials, 2019, vol. 9, p. 1789.

Xu, D., Chen, K.P., Ohlinger, K., et al. Nanotechnology, 2011, vol. 22, p. 035303.

Johnson, R.D. and Radaelli, P.G., Annual Review of Material Research, 2014, vol. 44, p. 269.

Mourdikoudis, S., Pallares, R.M., and Thanh, N.T.K., Nanoscale, 2018, vol. 10, p. 12871.
ACKNOWLEDGMENTS
The authors are grateful to V. Kocharyan for useful discussions.
Ethics declarations
The authors declare no conflict of interest.
Additional information
Translated by V. Musakhanyan
About this article
Cite this article
Eritsyan, H.S., Lalayan, A.A., Margaryan, A.L. et al. Fraunhofer Diffraction by a Slit into a Homogeneous Anisotropic Medium. J. Contemp. Phys. 57, 49–53 (2022). https://doi.org/10.3103/S106833722201008X
Received:

Revised:

Accepted:

Published:

Issue Date:

DOI: https://doi.org/10.3103/S106833722201008X
Keywords: