Abstract
Structural data are presented along with the results from an impedance spectroscopy study of relaxation at temperatures above and below that of the ferroelectric phase transition of polycrystalline barium–strontium titanate doped with cerium and lanthanum in weak electric fields. The results are interpreted and the electrophysical parameters of grain boundaries are determined using the Heywang model.
Access options
Buy single article
Instant access to the full article PDF.
US$ 39.95
Tax calculation will be finalised during checkout.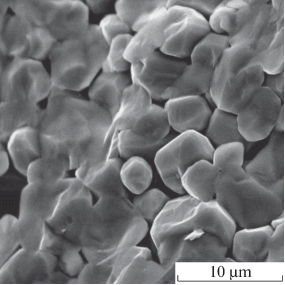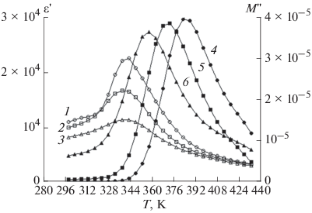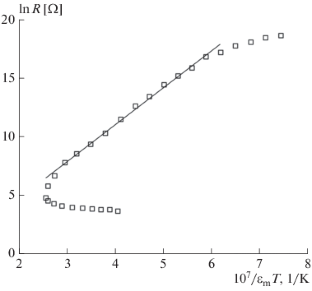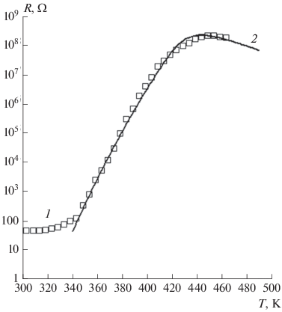 REFERENCES
1

Moulson, A.J., Electroceramics: Materials, Properties, Applications, New York: Wiley, 2003.

2

Billah, M., Ahmed, A., and Rahman, Md.M., AIP Conf. Proc., 2016, vol. 1754, no. 7.

3

Tsur, Y., Dunbar, T.D., and Randall, C.A., J. Electroceram., 2001, vol. 7, p. 25.

4

Hwang, J.H. and Han, Y.H., J. Am. Ceram. Soc., 2001, vol. 84, no. 8, p. 1750.

5

Morrison, F.D., Sinclair, D.C., and West, A.R., J. App-l. Phys., 1999, vol. 86, no. 11, p. 6355.

6

Heywang, W., J. Mater. Sci., 1971, vol. 6, p. 1214.

7

Sheftel', I.T., Termorezistory. Elektroprovodnost' 3d-okislov. Parametry, kharakteristiki i oblasti primeneniya (Thermistors. Electrical Conductivity of 3d-Oxides: Parameters, Characteristics, and Fields of Application), Moscow: Nauka, 1973.

8

Zhang, F. and Zhang, Z., J. Mater. Sci., 1999, vol. 34, p. 5051.
Additional information
Translated by I. Obrezanova
About this article
Cite this article
Grigoryan, G.S., Solodukha, A.M. Relationship between Dielectric Relaxation and the Electronic States at the Grain Boundaries of a Ceramic Ferroelectric Semiconductor. Bull. Russ. Acad. Sci. Phys. 84, 1411–1414 (2020). https://doi.org/10.3103/S1062873820110118
Received:

Revised:

Accepted:

Published:

Issue Date: