Abstract
The history and current status of investigations of the unique two-step (n, γf) reaction observed in heavy nuclei under the influence of neutrons are discussed using the example of measurements made on the neutron time-of-flight spectrometer GNEIS in Gatchina. It is shown what is already known and what kind of information can be derived from experiments to study the (n, γf) reaction on resonance neutrons for the most important fissionable nuclei 235U and 239Pu, including information on the properties of primary gamma transitions between highly excited states near the neutron bonding energy.
Access options
Buy single article
Instant access to the full article PDF.
USD 39.95
Price includes VAT (USA)
Tax calculation will be finalised during checkout.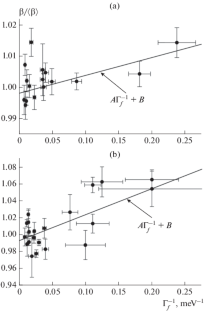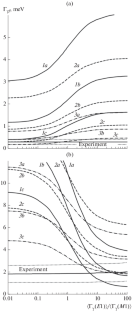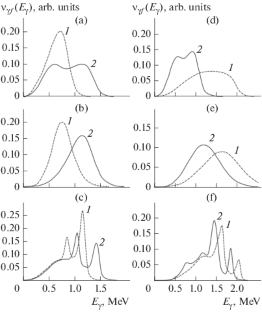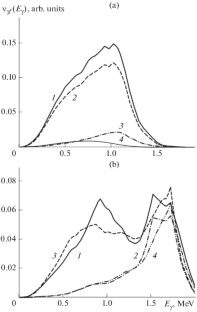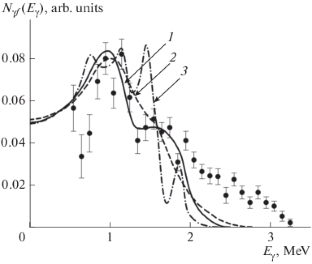 REFERENCES
1

Stavinsky, V.S. and Shaker, M.O., Nucl. Phys., 1965, vol. 62, p. 667.

2

Lynn, J.E., Phys. Lett., 1965, vol. 18, p. 31.

3

Shcherbakov, O.A., Phys. Part. Nucl., 1990, vol. 21, no. 2, p. 177.

4

Abrosimov, N.K., Borukhovich, G.Z., Laptev, A.B., et al., Nucl. Instrum. Methods Phys. Res.,Sect. A, 1985, vol. 242, p. 121.

5

Shcherbakov, O.A., Vorobyev, A.S., and Ivanov, E.M., Phys. Part. Nucl., 2018, vol. 49, p. 81.

6

Dlouhy, Z., Duka-Zolyomy, A., Kristiak, J., and Panteleev, Ts., Czech. J. Phys. B, 1980, vol. 30, p. 1101.

7

Popov, Yu.P., Reaction (n, α) at neutron resonances, Preprint of the Joint Inst. Nucl. Res., Dubna, 1974, no. R3-8140.

8

Kopecky, J., Goriely, S., Peru, S., et al., Phys. Rev. C, 2017, vol. 95, 054317.

9

Guttormsen, M., Bernstein, L.A., Görgen, A., et al., Phys. Rev. C: Nucl. Phys., 2014, vol. 89, 014302.

10

Lynn, J.E., Talou, P., and Bouland, O., Phys. Rev. C, 2018, vol. 97, 064601.
Funding
This work was supported in part by the Russian Foundation for Basic Research, grant no. 19-02-00116.
Additional information
Translated by M. Samokhina
About this article
Cite this article
Shcherbakov, O.A., Vorobyev, A.S., Gagarski, A.M. et al. Investigating the (n, γf) Reaction as a Way of Studying the Properties of Transitions between Highly Excited States in Heavy Nuclei. Bull. Russ. Acad. Sci. Phys. 84, 1252–1257 (2020). https://doi.org/10.3103/S1062873820100214
Received:

Revised:

Accepted:

Published:

Issue Date: