Abstract
Invariant cross sections of carbon fragments are investigated for p(3.6 GeV) + Au collisions in terms of longitudinal versus transversal velocity components. It is found that fragments are emitted by one slowly moving source.
Access options
Buy single article
Instant access to the full article PDF.
US$ 39.95
Tax calculation will be finalised during checkout.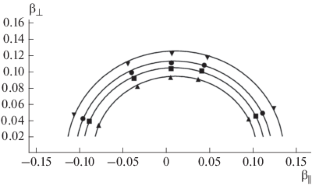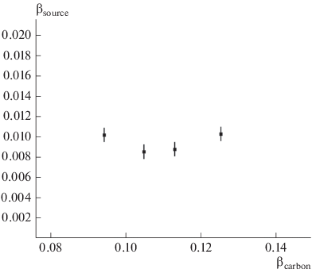 REFERENCES
1

Avdeyev, S.P., Karnaukhov, V.A., Kuznetsov, W.D., et al., Nucl. Instrum. Methods Phys. Res.,Sect. A, 1993, vol. 332, p. 149.

2

Kirakosyan, V.V., Simonenko, A.V., Avdeev, S.P., et al., Instrum. Exp. Tech., 2008, vol. 51, no. 2, p. 159.
ACKNOWLEDGMENTS
The authors thank A.I. Malakhov and V.D. Kekelide for their support.
Funding
This work was supported by the Russian Foundation for Basic Research, project no. 19-02-00499a.
About this article
Cite this article
Avdeyev, S.P., Karcz, W., Kirakosyan, V.V. et al. Source Velocity in Collisions between 3.6 GeV Protons and a Gold Target. Bull. Russ. Acad. Sci. Phys. 84, 979–980 (2020). https://doi.org/10.3103/S1062873820080080
Received:

Revised:

Accepted:

Published:

Issue Date: