Abstract
Distributions of thermal neutron flux density are measured with respect to the center of a W–Be photoneutron source and the axis of an output neutron channel. The measurements are made using activation detectors. The distributions are approximated by simple functions with parameters that depend on the detectors' coordinates. The spatial distribution is obtained for thermal neutrons in the horizontal plane relative to the axis of the photoneutron source's output channel.
Access options
Buy single article
Instant access to the full article PDF.
US$ 39.95
Tax calculation will be finalised during checkout.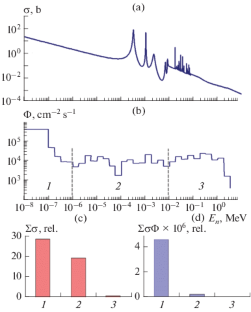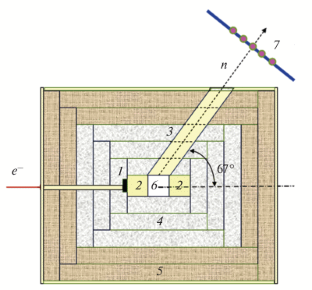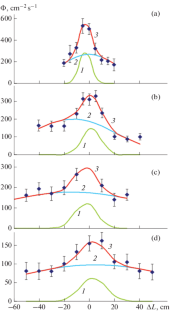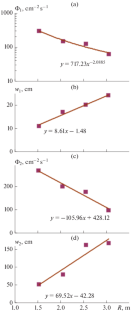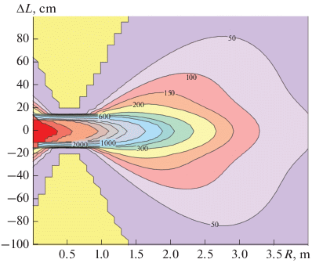 REFERENCES
1

Andreev, A.V., Burmistrov, Yu.M., Zuyev, S.V., et al., Bull. Russ. Acad. Sci.: Phys., 2017, vol. 81, no. 6, p. 748.

2

Zuyev, S.V., Konobeevski, E.S., Mordovskoy, M.V., et al., Phys. Part. Nucl., 2019, vol. 50, no. 5, p. 619.

3

Andreev, A., Burmistrov, Yu., Gromov, A., et al., in Proc. Fifth Int. Conf. on Nucl. Fragmentation NUFRA 2015, Kemer, 2015.

4

Gut'ko, V.I., Aktivatsionnyi analiz (Activation Analysis), Minsk: Minsk. Gumanit.-Ekon. Univ., 2008.

5

NGAtlas: Atlas of neutron capture cross section. https://www-nds.iaea.org/ngatlas2.

6

Afonin, A.A., Zuyev, S.V., and Konobeevski, E.S., Bull. Russ. Acad. Sci.: Phys., 2018, vol. 82, no. 6, p. 731.

7

Andreev, A.V., Burmistrov, Yu.M., Zuev, S.V., et al., Yad. Fiz. Inzh., 2013, vol. 4, nos. 9–10, p. 879.

8

Laboratory of Spectrometry and Radiometry. http:// lsrm.ru/products/detail.php?ELEMENT_CODE= SpectraLineGP.
Ethics declarations
The authors declare there was no conflict of interest.
About this article
Cite this article
Afonin, A.A., Zuyev, S.V., Konobeevski, E.S. et al. Studying the Distribution of Thermal Neutrons from the W–Be output Channel of a Photoneutron Source. Bull. Russ. Acad. Sci. Phys. 84, 884–888 (2020). https://doi.org/10.3103/S1062873820080031
Received:

Revised:

Accepted:

Published:

Issue Date: